Situation professionnelle
Épanoui(e) professionnellement
Résumé
Highly proficient in Microsoft Office Suite, VBA, C++, C#, Sophis, Reuters, and Bloomberg. Native French and Arabic (Algerian dialect) speaker. Fluent in English (speaking, reading and writing). Advanced in Spanish.
Expériences professionnelles
Delta one index trading
NATIXIS , Paris - CDD
De Septembre 2016 à Aujourd'hui
Analyst - project, structured and leveraged finance
BBVA , Paris
De Janvier 2015 à Juillet 2015
- Advised the Managing Director launching the Paris LBO activity
- Active member of the origination team
- Implemented a tool to manage the portfolio of deals
Summer internship - financial analyst front office technology commodity team
SGCIB Americas , New york
De Mai 2014 à Août 2014
- Gather functional requirements from traders and sales persons
- Analyze functional requirements, and produce technical specifications
- Prepare test cases and test plan to validate that software developed meets the functional needs

"This was the first time that we had taken on an intern as young as Zahreddine.
Our experience has been with interns from master's programs and the time to onboard a trainee to the complexities of commodities trading world and the added complexities of how these are modeled in an IT framework, takes nearly six months.

But within an abbreviated twelve week period of the internship, proved to be an adept student. He learned the subject matter quickly and understood the need of the immediate team as well as the needs of SG's NY commodities trading business needs from an IT perspective. Within a very short period of time, he was productive to the team and a key contributor to our delivery process to our internal clients.

We were very satisfied with his contribution to the team and has positively shaped our view of working with interns from bachelor's programs from Dauphine. "

Eui Lee, Manager of the IT Front Office Energy Team at SGCIB New York
Trade manager otc derivatives
SOCIETE GENERALE , Paris la defense cedex
De Juillet 2013 à Juillet 2013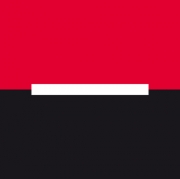 - Booking of operations into internal system (Fixed Income - Equities & Commodities, Credits, Indexes, IRS, FRAs, Swaption, Vanilla & Exotics Products)
- Modeling and management of events relating to the life cycle of products in coordination with Helsinki/London/New York - FO/MO/Legal teams
- Understanding of structured products pricing
- Valuation of positions, Risk analysis (Net Asset Value)
- Visual management animation to define objectives, performance analysis and daily
reports
- Automation of process with VBA tools
Summer internship - trader assistant front office hedging oil desk
Sonatrach , Alger
De Juillet 2012 à Août 2013
- Monitoring Sahara blend futures hedging operations on ICE with London
- Calculation of overall P&L
- Calculation of the daily margin call
- Calculation of the daily Value At Risk based on the historical method
- Calculation of Breakeven on the paper and the physical market
- Simulation of Rolling operations on fictitious trading orders
- Approach to technical analysis
- Monitoring world geopolitical and economic events that could impact oil prices
through Reuters
- Monitoring financial situation of Sonatrach counterparties
Formations complémentaires
Bachelor, Applied Economics and Financial Engineering with honors
Paris Dauphine PSL University
2013 à 2014
Portfolio management, Financial analysis, Product and financial markets, Trading and technical analysis, VBA, Reuters, Bloomberg, Financial mathematics and statistics, Risk analysis, Econometrics etc.
Diploma in Economics and Management
Paris Dauphine PSL University
2010 à 2013
Macroeconomics, Microeconomics, Statistics, Mathematics, Financial accounting, Management, Law.
Baccalaureate, Economics and Mathematical specialization with honours
Lycée Chaptal
2009 à 2010
Exchange student / Bachelor Financial Engineering
City University of New York
2014 à 2014
MSc. Financial Engineering
Paris Dauphine PSL University
2015 à 2017
Relevant courses: financial econometrics, derivatives, fixed income, financial modeling, investment strategy, behavioral finance, quantitative potfolio management, international finance, stochastic calculus, etc.
Parcours officiels
MASTER 2 Ingénierie économique & financière

LICENCE Economie Appliquée

Français - Langue maternelle
Arabe - Langue maternelle
Anglais - Courant
Espagnol - Technique
Italien - Notions
Centres d'intérêt
Geopolitics
Tennis
Golf
Taekwondo
French Boxing (national competitor)
Hand-Ball
11 years of Solfeggio Violin
Cello and Piano
Reading
Trips.