Résumé
Ready to tackle new challenges and opportunities in low-carbon businesses which make sense to me such as gas, electricity, renewable energies, storage, energy efficiency or carbon neutrality.


Expériences professionnelles
Demurrage analyst – shipping department – total trading & shipping, paris, france
TOTAL - CDI
De Octobre 2016 à Aujourd'hui
Tankers voyage analysis: costs exposure limitation and contract optimization, negotiation with counterparties

In charge of the Fuel and Crude demurrage claims for TOTAL's Trading and Shipping Branch for all the regions in the world:
- Contracts review and drafting for demurrage clauses in order to limit company exposure
- Demurrage calculation and claims follow-up – coordination with operations team, contract team and traders
- Negotiation with opposite parties at pre-contentious stage including drawing strategies for the recovery of the outstanding amounts
- Project leader for the implementation of new reporting tools on Power BI: qualitative and quantitative reports

Supply coordinator - marketing & services - total liban
Total , Beyrouth
De Octobre 2014 à Décembre 2015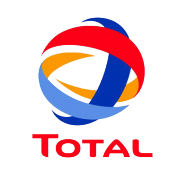 - Operational and administrative follow-up for the affiliate and BULK-customers' importations (Gasoline and Diesel: 1000 KMT/y).
- Coordination and administrative follow-up of JET A-1 supply at the Beirut International Airport (12 tankers/year).
- Analysis and reporting (products and freight quotations, stock In/Out, quality control, margins, results, competitors).
- Follow-up of BULK-customers' accounts and analysis related to the renewal of upstream and downstream annual contract terms.
- Coordination with the commercial and financial departments to optimize the budgets/sales/stocks/margins ratio.

Marketing assistant
Total , Beyrouth
De Juin 2014 à Octobre 2014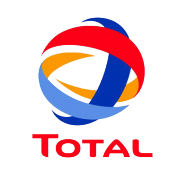 - Strategic marketing: follow-up and analysis of the ratio promotions/sales, business intelligence.
- Project management: studies for the introduction of a CRM platform, follow-up of a CSR campaign.
- Communication: introduction of a campaign for domestic fuel.
- Operational marketing: branding for lubricants dealers - coordination with the commercial teams.

Marketing & communication project manager
Dragonfly Group , Shanghai
De Février 2013 à Août 2013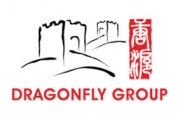 Management & HR consulting company - Head-hunter C-level, organizational audit, coaching

- Conception and follow-up of management tools supporting Business Development (market watch, business intelligence, KPI).
- Developing communication tools (leaflet, newsletters and business presentations).
- Responsible of a new website introduction (specifications, tender).
- Corporate relation - Business events (seminars/conferences/Chambers meetings) - Community manager responsibilities.

Account manager
Epsylogistics , Guangzhou
De Février 2011 à Octobre 2011
International Logistics Company - Sea freight/Air freight, trucking, warehousing, customs

- Responsible for international customers accounts: providing quotations for logistics solutions (exportations to African areas).
- Following-up field operations, sourcing support, "door to door" prospection of new customers.
- Corporate relation, business event (Canton Fair 2011 - Import and Export), European partners' prospection.

Formations complémentaires
Cesemed International - Bachelor in International Management
Kedge Business School - International Business
2009 à 2013
Master - Management des entreprises dans les pays émergents
Université Paris-Dauphine - International Management
2013 à 2014
Echange Erasmus
Wroclaw University of Economics - International Business
2011 à 2012
Echange Erasmus
ISM - International School of Management - International Management
2012 à 2013
Parcours officiels
DU Management dans les pays en développement

Anglais - Courant
Allemand - Technique