Situation professionnelle
Souhait professionnel
Poste
front office position
Rémuneration
Entre 35 k et 55 k€
Fonctions
- Autres fonctions
- Autres fonctions

Secteurs
- 64 - Banques, services financiers et activités des sociétés de holding
- 66 - Marchés financiers, intermédiation, courtage de valeurs et gestion de fonds

Expériences professionnelles
Model validation quant
BNP PARIBAS CORPORATE AND INSTITUTIONAL BANKING , New york
De Février 2017 à Février 2018
-Developed and assessed pricers and models (Repo and bond pricers in C#, Vasicek model in C#, Black-Karasinski in C++, Random number and scenarios in the VaR, autocorrelation/stationarity tests in R).
Assistant risk manager
La Française , Paris-6e-arrondissement
De Avril 2016 à Octobre 2016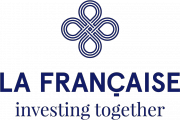 Developed and designed Risk tools with VBA/Excel and XLL file (Product price evolution following product's parameters, VarSwap/VolSwap strategies, fund performances calculus).
Assistant actuaire
Axa Corporate Solutions , Paris
De Avril 2015 à Octobre 2015
- Developed and designed a nuclear/thermal power plant pricing tool with Excel/VBA and Google API.
- Followed statistics study on thermal power plant losses and discussed with underwriters and actuaries on the pricing tool development.

Parcours officiels
MASTER 2 Mathématiques de l'Assurance, de l'Economie & de la Finance

Compétences
VBA, SQL, Excel, Bloomberg