Expériences professionnelles
Analyste m&a
Rochefort & Associés , Paris
De Août 2015 à Juillet 2016

Rochefort & Associés is an investment banking boutique based in Paris, with partner offices in London, Montreal and New York. The company provides corporate advisory services in the areas of strategic advisory, mergers and acquisitions, financial restructuring and capital raising. The bank has an operational team composed of alumni from Messier Maris & Associés, Schroder Salomon Smith Barney, Merrill Lynch, Credit Suisse, HSBC and Lazard, and has accumulated 60+ years of aggregated professional experience and a closed transaction amount of more than 40 billion euros.

Tasks and responsibilities include:

• Financial modeling and valuation activities (DCF, trading comparables, transaction comparables, etc.)
• Preparation of written materials for clients and internal teams within the framework of marketing and execution of mandates, including pitch books, information memoranda, and teasers
• Market studies and other sectorial analysis
• Research and analysis of potential buyers and targets
• Screening of investment and transaction opportunities
Gestion et analyse de données
ORANGE , Creteil
De Juin 2014 à Août 2014
Duties : I was in a division of the group whose clients where enterprises.
I summarized all the trainings sales representatives have had for the past two years for their manager to analyze their performance.
I designed quizzes for sales representatives on the training they just had.
I created a file to keep up with all salespeople's training, and I studied the impact of sales representatives' training on sales.

Contribution: In collaboration with the financial controller and the HR manager, I created a model which allows managers to see if the product trainings sales representatives attended had an impact on turnover. Managers could identify which concepts were not well-assimilated by the sales team and act accordingly to improve their performance.

Skills: Since I had to go through a lot of data and select the most important pieces of information, I improved my analytical skills. I also developed strong problem-solving skills and was able to process information with high levels of accuracy. Collaborating with different departments improved my interpersonal skills.
Manager assistant
ACCOR GROUPE , Issy-les-moulineaux
De Juillet 2013 à Juillet 2013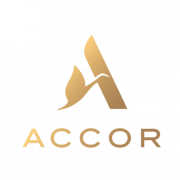 Duties: In a four-star hotel
Assisted the reception manager in her daily activities.
Observed how the reception, concierge and restaurant teams worked
provided recommendations in order to optimize their performance
Provided guests with concierge services and assessed their satisfaction
Assisted restaurant teams during breakfast and lunch


Contribution: After one month of observation, I suggested my manager to add a greeter at the restaurant for breakfast, lunch and dinner. It is important that guests feel welcomed and led to their tables. I held that position until my manager hired someone which improved guests' satisfaction.

Skills: By constantly interacting with Guests and colleagues, I developed strong communication skills.
I also developed problem-solving skills and improved the way to draw conclusions out of a situation: by observing our different teams worked, I could see what went wrong and how to fix it.
Ride operator
WALT DISNEY WORLD , Floride - CDD
De Juin 2012 à Août 2012
Duties: As part of the Disney's International College Program, I managed the operations of attractions at the Magic Kingdom. In addition, I greeted the Guests and answered their inquiries. I performed a high quality service to go beyond Guests' expectations.

Contribution: In addition to my duties, I made sure our Guests were having a great time and I was awarded for that.

Skills: Constantly interacting with international Guests made me improved my communication skills in foreign languages. I also developed multi-tasking skills as I was able to coordinate different actions at the same time, including managing the operations and entertaining the Guests. Finally, I developed leadership skills by coordinating my colleagues.

Formations complémentaires
Licence de Gestion
Université Paris Dauphine - Gestion
2013 à 2014
DEGEAD
Université Paris Dauphine
2011 à 2013
Master Finance
Université Paris Dauphine - Finance
2014 à 2017
Fixed income markets
Investment and Financial Markets
International Finance
Strategic Management
Financial Analysis and financial engineering
Private Equity
Corporate finance
Banking and financial intermediation
Portfolio management
Financial Modeling
Legal aspect of mergers and acquisitions
Master 225 - Finance d'entreprise et ingénierie financière
Université Paris Dauphine
2016 à 2017
Advanced corporate finance
Financial analysis
Portfolio management
Cash management
Derivatives, Risk and Hedging
Principles of Finance
Legal aspects of mergers and acquisitions
Credit Management
Emerging Market Private Equity
Valuation and external growth
Tax aspects of transactions and restructuring
Fixed income - Bond management
Global Investment banking
How to negotiate
The role of the Chief Financial Officer
Leveraged deals
Private Equity
Domestic and international cash management
Parcours officiels
MASTER 2 Finance d'entreprise & Ingénierie financière

LICENCE Sciences de Gestion

Anglais - Courant
Espagnol - Technique
Chinois - Notions
Compétences
Approfondissement de l'utilisation d'Excel
Compétences de communications