Résumé
+4 ANS D'EXPERIENCE PROFESSIONNELLE
• CRM/E-CRM : e-Mailing, Espace Client, Parrainage, Call-Center & Applications.
• Digital Marketing : SEO/SEA, Web Analytics, Social Media & Mobile Marketing.
• Gestion de projet : cadrage, coordination agences/équipes, recette, lancement et suivi.
• Précédents employeurs : Hermès, L'Oréal & Trepantech.

DIPLÔMÉ BAC+5
• Diplômé Master 2 Marketing & Stratégie de l'Université Paris Dauphine.
• Diplômé de l'EDHEC BBA, formation Bac+4 de l'EDHEC Business School.

LANGUES & INFORMATIQUES
• Langues : Français, Anglais, Espagnol et Chinois (mandarin).
• Bureautiques : Word, Powerpoint, Excel, Access, Project, WordPress, Campaign Monitor.
• Relation Client : Salesforce (Sales Cloud), Oracle-Siebel, Adobe Campaign (Neolane).
• Business Intelligence : AT Internet (XiTi), Google Analytics, Flurry Analytics, JMP Pro (SAS).
• Permis B
Expériences professionnelles
Senior consultant
Deloitte , Puteaux - CDI
Depuis le 03 septembre 2018

At Deloitte Digital we connect creativity with technology for business. Bringing empathy, ideas and experience into digital transformation.
Consultant crm
SAMSUNG ELECTRONICS France , Saint-ouen - CDI
De Septembre 2017 à Aujourd'hui
- Gestion de la migration de programme de fidélité : de MySamsung (FR) vers Samsung Members (HQ).
- Définition du plan de campagne CRM de migration et de la Customer Journey.
- Refonte de processus de gestion de campagne CRM/E-CRM.
- Conseil sur le choix de solutions SaaS de création d'e-mail.
- Co-référent marketing sur le projet de mise en conformité RGPD.
- Recueil des besoins techniques et fonctionnels sur le projet BI et data visualisation.
Consultant confirmé
VISEO , Boulogne-billancourt - CDI
De Mars 2015 à Aujourd'hui
COMPTES :
• NISSAN WEST EUROPE : Consultant e-CRM (de Mars 2015 à Juillet 2017)
• SAMSUNG ELECTRONICS FRANCE : Consultant CRM (depuis Septembre 2017)
Consultant e-crm
NISSAN MOTOR CO., LTD. , Voisins-le-bretonneux - CDI
De Mars 2015 à Juillet 2017
Mission réalisée dans le département Marketing, au sein de l'équipe Customer Experience & Loyalty
• E-MAIL : gestion des campagnes e-mailing personnalisées, du brief à l'analyse, selon le plan fiscal local et central.
• PROGRAMME DE PARRAINAGE VOITURE ELECTRIQUE : lancement et suivi du projet pilote en Europe.
• ESPACE CLIENT & TELEMATIQUES : localisation du programme de recrutement automatisé de clients sur l'espace client YOU+.
• LEAD MANAGEMENT : gestion du processus des demandes d'essais en ligne avec le Service Client et l'IT.
• DATA MANAGEMENT : capture, enrichissement et gestion de la qualité des données clients et concessionnaires.
• PROJET DE REALITE VIRTUELLE : contribution à la création de vidéo 360° dans le cadre de l'activation de pré-lancement de la Nouvelle Nissan MICRA.
• AGENCES : collaboration avec l'agence CRM (équipe de 4 personnes) et d'autres prestataires (producteurs, imprimeurs, agence data etc.).
Assistant traffic & data manager
HERMES , Paris
De Juin 2014 à Décembre 2015
Missions réalisées au sein de l'équipe activation et performance (pôle projets digitaux) du département Internet d'Hermès International :
• Marquage des campagnes digitales (display, affiliation et SEA).
• Extraction, organisation et analyse de larges quantités de données en utilisant AT Internet, Google Analytics et Excel.
• Créations et mises à jour de reporting ad-hoc, mensuels ou YTD (Reporting e-commerce, Dashboard, Réseaux sociaux et Activations digitales).
• Optimisation du SEO pour La Maison des Carrés et La Fondation Hermès: meta title, meta description, balises H, balises alt, balise open graph (Facebook), liens canonical et redirection 301.
• Mise en place des campagnes SEA internationales pour La Maison des Carrés, Tie Break app et Nautilus.
• Bug tracking : utilisation de Redmine.
Part-time marketing research consultant - travel retail
LVMH - Moët Hennessy Louis Vuitton , Paris
De Janvier 2014 à Juin 2014
Part-time Marketing survey and consulting mission for Moët Hennessy Europe Travel Retail (LVMH):
- Problem statement and survey methodology elaboration,
- Questionnaire writing and administration,
- Data analysis and recommendations to the sponsor of study.
Assistant digital marketing project manager
L'OREAL
De Janvier 2013 à Juin 2013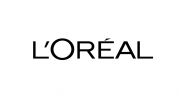 L'OREAL LUXE, DMI, PCI (for Viktor&Rolf, Stella McCartney, Maison Martin Margiela)
Contributed to the designing and implementation of Designer Brands Fragrances' digital strategies :
• Webmastering et web analytics of Viktor&Rolf, Stella McCartney et Martin Margiela's fragrance websites.
• e-CRM : http://secretservice.viktor-rolf.com website management, design et relational campaign deployment in partnership with digital agencies.
• Social Media : Viktor&Rolf, Flowerbomb and Spicebomb Facebook pages animation.
• Benchmark of best digital marketing practices in the luxury and cosmetics sectors.
• International : digital projects implementation in UK, France, Germany, Spain and Benelux.
• e-Commerce : contribution to the multi-brands e-store's concept.
Assistant product marketing manager
TREPANTECH
De Mars 2012 à Août 2012
HiShanghai a mobile application for urban exploration in Shanghai.
• HiShanghai iPhone App management : venues and places database updated daily.
• SEO : implemented strategies to increase the app's website's visibility on Google.
• Business Development : created promotional offers with local partners (luxury hotels, bars, nightclubs, spas, shops, museums and restaurants)
• Social Media : HiShanghai's Facebook page animation
• Customer Care for VPNinja
Strategy consultant
HOPE ENTREPRENEURSHIP
De Novembre 2011 à Janvier 2012
A school project for Consultancy & Change Management class at Rotterdam Business School in partnership with HOPE Entrepreneurship.
• Company's offer and market analysis,
• Development of strategic recommendations about the company's 24MONTHS programme.
Work awarded "Best Work" by HOPE Entrepreneurship.
Business development and marketing assistant for edhec bba
EDHEC Business School
De Septembre 2010 à Juin 2011
EDHEC BBA is the EDHEC Business School's 4-years bachelor of Business Administration degree
• Promoted the school during various events (open days, forums, conferences),
• Ensured the applicants reception and supervision during admission sessions at EDHEC BBA,
• Ensured the current first and second year students involvement to facilitate fairs and open days,
• Managed prospects file and participated in the mailings campaigns.
• Marketing Project: enhanced the powerpoint presentation and suggested improvement for the business school's website.
Branch manager assistant
INTERHOME
De Juin 2010 à Juillet 2010
Internship executed in branches located in three cities in the French Riviera : Nice, Saint-Laurent du Var, and Villefranche-sur-Mer.
• Welcomed international customers during peak seasons,
• Analyzed customer services to be implemented,
• Analyzed relations between Interhome and stakeholders to find out what could be improved,
• Designed and implement home owners development plan,
Formations complémentaires
Master in Marketing & Strategy
Université Paris Dauphine - Product Management & Marketing Research
2013 à 2014
Class representative of the 2014 class

EQUIS Accredited
#4 Master Marketing in France (SMBG, 2014)
#5 French Business School (Eduniversal, 2013)
BBA EDHEC
EDHEC Business School - International Business Management
2009 à 2013
Le Pitchoun, La Baie des Arts

Bachelor of Business Administration (BBA EDHEC)
EQUIS, AACSB & AMBA accredited.
Thesis : Should Luxury Products Be Sold on e-Commerce? (Grade: 18/20)

#17 European Business School (FT, 2013)
#5 French Business School (L'Express, 2013)
#4 BBA in France (Challenges, 2012)
#5 BBA in France (LePoint.fr, 2012)
Bachelor
Rotterdam University - International Business Management Studies
2011 à 2012


Rotterdam Business School
Baccalauréat Scientifique, avec Mention
Lycée Thierry Maulnier
2006 à 2009
Parcours officiels
MASTER 2 Chef de produit & études marketing

Anglais - Courant
Chinois - Notions
Français - Langue maternelle
Espagnol - Courant
Centres d'intérêt
Voyage
Photographie
Dessin
Luxe
Automobile
Gastronomie
Kung fu
Digital
Technologie