Situation professionnelle
Épanoui(e) professionnellement
Expériences professionnelles
General manager - international hr consultant - coach
EQUANIMET
Depuis le 01 janvier 2016
Senior vice president human resources asia pacific, schaeffler
Schaeffler , Singapour - CDI
De Juin 2014 à Décembre 2015
Managing director
EQUANIM ET , Singapour - Libéral
De Juin 2013 à Juin 2014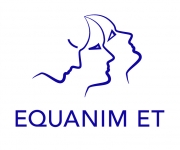 EQUANIM ET is an HR consulting firm with a mission to assist companies operating in Asia and/or liaising with Europe to excel in their business activities through human resources. We believe that every company is different and every individual is unique. Thus, it is our commitment to offer comprehensive approach and tailored solutions suited to our client's needs.

Our suites of offering are:

- Executive Coaching : We support companies in their HR program through coaching intervention for leadership development, performance management, career transition, conflict resolution, cross-cultural challenges and work-life balance. Equipped with sound methodologies such as Neuro-Linguistic Programming, we coach individuals and teams in addressing their career challenges and in maximizing their personal and professional potential. We are proud to claim that senior management coaching is our distinctive expertise because, as experienced executives ourselves, we are able to comprehend and to relate to what our C-level clients are experiencing.

- Interim Management : We have full spectrum global HR experience to help companies in their various needs with forte in designing and deploying HR system and structure, people development, employee relations, restructuring and shareholders relations (LBO).

- Consulting : On a special project basis, we work on HR strategy and transformation, talent management, audit and M&A support. We specialize in providing a bridge to companies in Europe with Asia and vice-versa in their HR matters, from solving labor issues to setting up teams in Asia/Europe.


Global human resources and communications vice-president fci group
FCI , Versailles - CDI
De Janvier 2004 à Décembre 2010
Mission: Manage the transformation in a complex business context, with atypical and challenging shareholders (AREVA, French state owned company; BAIN Capital, US private investment fund), in delivering excellence in HR services and solutions, with strong emphasize in emerging region, Asia.
Global human resources director fci automotive division
FCI AUTOMOTIVE , Paris la defense - CDI
De Janvier 2000 à Décembre 2003
Mission : Align organization, leadership and competencies to support rapid business growth and globalization of the Division.
Human resources director, framatome industrial equipment division
FRAMATOME , Paris la defense - CDI
De Janvier 1998 à Décembre 1999
Compensation & benefits director and restructuring manager
FRAMATOME , Paris la defense - CDI
De Janvier 1997 à Juin 1998
Deputy hr director in charge of employee relations
FRAMATOME , Paris la defense - CDI
De Janvier 1996 à Décembre 1996
Administration & payroll department manager
FRAMATOME , Paris la defense - CDI
De Janvier 1992 à Décembre 1995
Recruitment & training manager, industrial establishments
FRAMATOME , Chalon sur saone - CDI
De Janvier 1989 à Décembre 1991
Corporate universities relations manager and recruiter
FRAMATOME , Paris la defense - CDI
De Mars 1988 à Décembre 1988
Formations complémentaires
Masters Degree in Communication
CELSA - University of Paris La Sorbonne - Information and Communication
1984 à 1986
Certified Coach
Ecole Française de Coaching - Executive Coaching
2012 à 2013
Bachelor Degree in International Business
IAC - Commerce International
1982 à 1984
Certification in Neuro-Linguistic Programming
Ecole Française de Coaching - Programmation Neuro Linguistique (PNL)
2012 à 2013
Parcours officiels
DESS 231 Gestion des Ressources Humaines