Résumé
Vyn provides smart video capture and data analytics to simplify and digitize your field operations, including health & safety, remote audits and your customers reporting issues directly
Expériences professionnelles
Vp sales france
Vyntelligence , Paris - CDI
De Mars 2020 à Aujourd'hui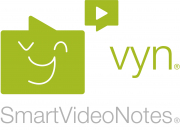 Helping customers field workforces operate better, safer and faster by using Vyn SmartVideoNotes!
Client executive engie and suez
CISCO , Issy les moulineaux - CDI
De Mai 2018 à Mars 2020
Global responsibility to develop ENGIE and SUEZ as Cisco clients and business partners
Country digitization acceleration program director
CISCO , Issy les moulineaux - CDI
De Août 2015 à Avril 2018
Country Digitization Acceleration Director at Cisco to help France's digitization agenda at State and Cities level.
Managing director
ACCENTURE , Paris cedex 13 - CDI
De Décembre 2012 à Août 2015
Transit and Tolling Business Services Managing Director in Europe, Africa, Middle East and Latin America.
Consultant transport et industrie
ACCENTURE , Paris cedex 13
De Janvier 1999 à Janvier 2012
Business development and delivery consultant, addressing Transportation and Automotive Industries in France and Europe
Parcours officiels
MAITRISE Méthodes Informatiques appliquées à la Gestion - MIAGE

Anglais - Courant
Allemand - Notions
Centres d'intérêt
Digital transformation
Energy transition
Intercultural teams / partners / customers