Situation professionnelle
Souhait professionnel
Poste
Chargée de Communication / Brand Content Manager / Chef de projet Communiction
Rémuneration
Plus de 100 K€
Fonctions
- Responsable de la communication
- Conseil en communication / marketing / publicité
- Chef de produits

Secteurs
- 31 - Industrie du meuble
- 55 - Hôtellerie, hébergement
- 47 - Commerce de détail, vente à distance

Expériences professionnelles
International 360° campaign project leader
L'Occitane en Provence , Plan les ouates - CDI
De Avril 2018 à Octobre 2018
Responsible for developing 360 communication campaigns related to products launches.

• Developed campaign strategies, key messages and associated content (KV, print, digital tools and assets, etc.), while ensuring consistency across channels (digital, windows, in-store merchandising, learning and development speeches, etc.) and countries.

• Managed relations with: the internal studio (briefs and production follow-up), marketing (strategy definition), others departments (360 consistency) and external agencies (working on all or parts of the project).

• Worked on toolboxes for local markets, including assets and mechanics (website modules, landpages, SEO, media...).
Digital pr & brand content manager
L'Occitane en Provence , Plan les ouates - CDI
De Juin 2017 à Avril 2018
Responsible for initiating and deploying the new International Influence Marketing scope, in coordination with local markets, PR, marketing, social media, e-commerce and media.

• Assessed the Influence Marketing maturity of both global and local teams.

• Developed global guidelines and tools for a relational program: resources, objectives, identification, activation,
KPIs reporting toolkit.

• Built an Influence and social media omnichannel infographic tool, to help optimize social and website synergies for greater impact.

• Worked on creative activations (toolboxes / guidelines) with agencies for main and secondary campaigns to be deployed locally.

• Conducted the first International event in collaboration with the PR team, for the launch of a new fragrance at L'Occitane en Provence: casting, briefing, content sequencing, optimization strategy, reporting.
The growth rate of the Instagram community and engagement doubled during the period.
International social media & brand content coordinator
L'Occitane en Provence , Plan les ouates - CDI
De Mai 2016 à Juin 2017
Responsible for driving a step-change in the global social media strategy, including: a new editorial approach, content production, paid media investments, measure and tools deployment, as well as reconnection with other services to ensure coherent and consumer-centric content.

Results: a community growth on global Instagram account up to 40%, daily interactions growth up to 300%, a new networking dynamic and first paid media investments.

• Developed an editorial calendar and delivered engaging content on a regular basis for international and local accounts (Facebook, Instagram, Twitter), hand in hand with agencies: creative briefs, production follow-up, competitive benchmarks, search trends, social media innovation intelligence.

• Ensured the International community management (content moderation and followers engagement).

• Developed networking and activation mechanics: influencers partnerships, regraming, etc.

• Ensured Paid social media briefs and follow-up to boost engagement and recruitment.

• Drafted and provided quantitative and qualitative monthly analysis of performances, leading to key learnings and editorial line adjustments.

• Deployed two social media tools to help business units manage their various social media platforms: assets stocking, sharing, posting, monitoring, measuring.

Project leader
RCA Factory , Paris - CDD
De Avril 2015 à Octobre 2015
1. Managed the Healthcare Data Institute project, the first international think tank dedicated to Big Data in the healthcare sector:

• Produced internal and external communication content: members' editorials, newsletters, website content.

• Organized and coordinated events.

• Ensured regular and relevant members recruitment.

• Handled administrative management.

2. Handled corporate communication projects for several clients:

• Conceived and produced digital platforms (blog and website UX), hand in hand with agencies and freelancers. • Produced editorial content with freelancers.

• Handled community management missions and paid social media plans.

Digital communication project leader - community manager
Bell & Ross , Paris - Autres
De Octobre 2013 à Juillet 2014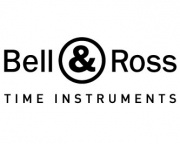 Managed the social media: a 150% increase of followers and engagement was achieved in 9 months, without any paid social media investments.

• Produced and posted in-house visuals (photography, editing, photomontage) and copies, as well as social skins
depending on brand key highlights.

• Worked on benchmarks and strategic intelligence.

Developed the online B&R Community / blogosphere: identified, animated, worked on reports.
E-pr intern
Louis Vuitton , Paris
De Février 2013 à Juillet 2013
Participated to the digital strategic thinking, influence-centered communication plans and their deployment
among bloggers / « Key Opinion Leaders » / online press.

• Worked on event projects including influencers as a part of global communication plans.

• Measured ROI of influencers' activations and built weekly newsletters and monthly reports.

• Built e-reputation / competitive benchmarks / reporting: crisis management reports, case studies, perfume
blogosphere analysis…

• Wrote some press releases and created emailings.

• Handled the Contacts Data base.

Formations complémentaires
CMI - Marketing et Communication Intégrée
UNIVERSITE PARIS DAUPHINE
2013 à 2014
Cas de consulting :

Redynamiser la marque Hygena.

Enseignements dispensés :

La communication marketing intégrée
Stratégie et gestion de la marque
Planning stratégique
Marketing services
Marketing relationnel
Communication marketing, web et nouveaux médias
Stratégie média et média planning
Relations publiques
Théories de la communication et des médias
Sémiotique et publicité
Droit de la communication
Techniques d'expression écrite
Techniques d'expression orale
Formation aux logiciels de PAO
Sciences Po
Sciences Po Aix - Communication à l'international
2008 à 2013
Prépa Sciences Po - L1 Histoire
Institut Catholique de Paris
2007 à 2008
Parcours officiels
MASTER 2 Communication Marketing intégrée

Anglais - Courant
Espagnol - Notions
Français - Langue maternelle
Compétences
Gestion de projet et travail en équipe
Gestion d'un budget et suivi des KPIs
Stratégie de communication digitale
Briefs agences de communication
Stratégie de communication
Centres d'intérêt
Photography
drawing / graphics
gastronomy
terrariums
TV shows
travel