Résumé
Asset Management graduate student with econometrics (France), economics(France) and financial (Colombia) background. Strong interpersonal, IT and language skills.
*CFA level I passed.*
Expériences professionnelles
High yield credit analyst
La Française , Paris-6e-arrondissement - CDD
De Octobre 2017 à Septembre 2018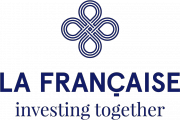 With four core activities - securities, real estate, investment solutions, and direct financing -La Française deploys its multi-affiliate business model with institutional and private clients, both in France and abroad. Today, it is present in major European cities, in the United States and in Asia. €64 Billion in Asset Under Management as of June 2017.
Tasks:
-Develop a fundamental opinion for portfolio issuers based on financial analysis, sectoral and regulatory perspectives.
- Liquidity and shock simulations of credit ratios Analysis.
- Writing and submission of files to the management team without the portfolio management framework.
- Implement and improve monitoring and valuation tools.
-Support the Fixed Income team on the High Yield investment analysis.
Consultant d'été au sein du fond de pension
Inter-American Development Bank , Washington
De Juin 2017 à Août 2017
VPF/SRP gère 5 Fonds avec $6Mds d'actifs, investis sur plus de 12 classes d'actifs.
Recherche sur la classe d'actifs, y compris: «private equity», infrastructure privée et publique.
Amélioration et contrôle des outils de suivi: risques, opérations et performance
Participation à l'analyse de l'allocation tactique des actifs et des investissements d'impact (ESG).
Préparation des présentations pour les comités de direction.
Parcours officiels
MASTER 2 Gestion d'actifs - Asset Management

Compétences
gestion taux, asset management
Finance d'entreprise et Marchés de capitaux
Finances et gestion de fonds
Centres d'intérêt
Capoeira (3 Years)
Dancing (since 3 years old)
Music (Latin) & Travelling (over 20 countries)