Résumé
Dedicated to developping market growth strategy for industry groups and companies working in Environment, Energy, Transport, and Defense & Security with the objective of penetrating, developing & diversifying client networks in France. Identify key market opportunities and partners; analyze and develop strategic market entry plans; establish and manage market development plans; coach companies on business strategy and culture in France to include marketing/promotion, sales, business practices and strategy. Develop and grow key market contacts and partnering opportunities/initiatives. Develop and manage marketing/promotional programs from seed to execution. Generate critical business opportunities that lead to concrete business growth results.
Expériences professionnelles
Attaché aux affaires économiques et commerciales
Délégation Générale du Québec à Paris , Paris
De Septembre 2016 à Aujourd'hui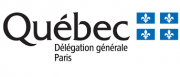 Senior consultant - project director
Nexo Strategies , Vancouver
De Mars 2015 à Juin 2017
Nexo Strategies is an innovative consulting experts firm dedicated to advancing the state-of-the-art in economic development performance, business exports strategies and project management through highly effective cooperative strategies. Established in Vancouver, British Columbia the firm combined multiple expertise in various industries promoting creative public/private partnership initiatives.

Expertise in Environment & Green Technologie, Sustainable Development, High-tech & Innovation and Extractive Industries.
Attaché economic & commercial affairs (western canada)
Ministère de l'Économie, Science et Innovation , Montréal - CDI
De Juin 2011 à Juin 2015
Contribute to the development and implementation of the Ministry of Economy, Innovation & Exports' annual action plan for Western Canada. Promote Québec key sectors and assist Québec firms in developing their market in BC, AB, SK, YT and NWT.
Assistant manager operations - unit manager (bc & alberta)
VFS Global - Kuoni Group , Zürich
De Mai 2009 à Juin 2011
Managed and improved regional operation process flow in four Visa Application Centers located in BC & AB on behalf of the Consulate General of India. Assigned, controlled and reviewed workforce duties. Project manager for the opening of Business centers in Alberta. Created and Implemented standard operating procedures (SOP).
International business development manager
Net6teM , Paris
De Juin 2008 à Mai 2009
Established and managed global business development strategy. Identified and penetrated new European markets. Negotiated business agreement and developed international partnerships. Recruited a team of IT engineer and supervised their assignments across Europe.
Regional logistic & operation manager
City Move , Marrickville
De Juin 2007 à Juin 2008
Recruited and managed top-performer mover teams across Victoria State. Organized and supervised daily workforce assignments. Improved customer satisfaction and increased global market share of the company in South Australia.
Regional manager • key account executive paris
Smoby Berchet Majorette , Lavans-lès-saint-claude
De Juin 2001 à Juin 2006
Directed regional sales and business development functions in multiple French geographic zones. Negotiated catalogue pricing and listings with major central purchasing groups and hypermarkets. Implemented marketing strategies to develop brand awareness and increase market share.
Formations complémentaires
Certification Corporate Social Responsability
Simon Fraser University - CSR Training Institute
0000 à 2015
Certification North American Energy
British Columbia Institute of Technology - Oil & Gas
0000 à Aujourd'hui
Supervisory Management Certificate
Canadian Institute of Management
0000 à Aujourd'hui
International Business Management Dilpoma
Greystone College - Honours Grade
0000 à Aujourd'hui
Bachelor
MBS International Business School - International Business
0000 à Aujourd'hui
Master Action Publique et Régulation Sociale
Université Paris Dauphine - Affaires Publiques
0000 à Aujourd'hui
Parcours officiels
MASTER 2 Affaires Publiques

Anglais - Courant
Espagnol - Technique
Coréen - Notions
Compétences
International Business Developement
Centres d'intérêt
Développement économique
développement durable
technologies vertes
numérique.