Résumé
Hi,
I am a French multilingual, dynamic, thorough and determined reinsurance underwriter with excellent interpersonal skills and an international experience.
Expériences professionnelles
Junior casualty facultative underwriter
Munich Re , Munich - CDI
De Décembre 2019 à Aujourd'hui

Global Clients team (GC/NA4.4.5).
Casualty Facultative & Corporate Underwriting department (MR_F&C-Cas-Fac).
Global & North American Clients division.
Permanent contract.

Commercial General Liability (CGL) | Professional Liability - Errors & Omissions (E&O) | Workers' Compensation | Product Liability | Product Recall | Contractual Liability | Completed Operations Liability | Contingent Liability | Owner-Controlled Insurance Program (OCIP) | Contractor Controlled Insurance Program (CCIP)
Innovation & partnerships analyst
Munich Re , Munich
De Juin 2019 à Novembre 2019

Business Building team (EU/LA2.4).
Client Management for Europe department.
Europe & Latin America division.
End-of-studies (Dauphine) internship.

• Analysed 4+ insurtech business plans
• Wrote 5+ market analysis
• Wrote 10+ presentations for clients (insurtechs, MGAs, insurance companies)
• Produced a detailed benchmark (data scraping of 300+ quotes) of the French housing insurance market for an automated pricing tool
• Wrote a 5-page appendix of a BAA (a claims management decision tree)
• Built a general conditions writing Excel tool
• Additional collaborations with the Traditional Reinsurance and the Financial Solutions teams within the Client Management department
Junior property & casualty underwriter / business developer
TCA , Reims - CDI
De Septembre 2017 à Juin 2018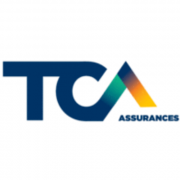 Underwriting agency (MGA) specialized in difficult risks (nightlife, sawmills, difficult industrial risks, risky leisure parks, vacant buildings, warehouses, ...) in France.

• Priced 30+ tailor made corporate aggravated risks P&C policies,
• Took part in 5 onsite risk assessment visits,
• Proposed 2 new insurance products,
• Produced a 15-page procedures booklet for the Client Services dept and the Finance dept,
• Wrote a call for tender to 5 IT firms for designing a more efficient IT system,
• Attended 3 one-week reinsurance trainings : MS Amlin (Zurich), Mapfre Re International Forum (Madrid) and König & Reeker (Köln).
Wealth management analyst
JP Morgan , Paris
De Juin 2017 à Août 2017

Investment Advisory department, Wealth Management division.

• Performed 25+ tailor-made clients' portfolio situation reviews (IRR, leverage, diversification, margin)
• Wrote 10+ investment presentations (equity, funds and structured products)
• Composed 5+ morning meeting introductions (financial markets and press reviews)
• Produced a selection of 20+ companies based on Environmental, Social and Governance (ESG) criteria
• Built a dynamic asset allocation monitoring Excel tool for a London-based 10-people team
• Created a 10-page guideline for client prospection regarding Compliance criteria
Wealth management analyst
UBS , Paris
De Décembre 2015 à Juin 2016
UHNW (Ultra High Net Worth) individuals team.
Investment Products & Services department.

• Collaborated with private bankers, portfolio managers and products and services specialists,
• Performed 70+ tailor-made client's portfolios situation reviews (IRR, leverage, diversification, margin),
• Wrote 30+ investment presentations (equity, fixed income, hedge funds, structured products, life insurance, Lombard credit, corporate finance services),
• Produced 10+ investment ideas presentations for clients based on macroeconomic trends and forecasts,
• Carried out 12+ financial analysis of prospect companies in order to propose cash management services,
• Assisted UHNW private bankers in setting up client prospecting strategies with extensive senior exposure.
Formation complémentaire
Master Grande Ecole
Neoma Business School - Finance
2013 à 2017
Top 25 of world Masters in Management (Financial Times, 2012).
AACSB, EQUIS and AMBA accredited.

Major in Finance.
Passed the CFA - Level 1 exam.

Reims campus (ex Reims Management School, "Sup de Co" program).
Parcours officiels
MASTER 2 Assurance & Gestion du Risque

Anglais - Courant
Chinois - Notions
Espagnol - Technique
Français - Langue maternelle
Allemand - Technique
Compétences
Non-traditional solutions
Centres d'intérêt
Music (drums) Boxing (French Savate)