Situation professionnelle
Souhait professionnel
Experience
Plus de 10 ans
Rémuneration
Non renseigné
Mobilité
06 Alpes-Maritimes, 13 Bouches-du-Rhône, 31 Haute-Garonne, 33 Gironde, 75 Paris, 92 Hauts-de-Seine - Indifférent
Fonctions
- Directeur (général)
- Directeur commercial

Secteurs
- 52 - Services auxillaires des transports
- 55 - Hôtellerie, hébergement
- 63 - Autres services d'information,agences de presse, portails Internet, traitement de données

Résumé
Dirigeant de Transition certifié IFMT11- Membre de 400 Partners.

Direction Générale, International, B2B/B2B2C Services & SaaS Technology - Transformation & Retournement - P&L management - Operating Business - Expert de l'industrie Travel & Hospitalité & Technologies associées.
Expériences professionnelles
Principal partner
I-BIZ-A SARL, Paris , Paris
De Septembre 2018 à Aujourd'hui
Management de Transition, Executive. Fonctions DG & Directeur Commercial, Marketing, E-Commerce.
Consultant en transformation auprès des dirigeants & actionnaires.
Directeur général
Egencia, Expedia Group Inc. , Paris
De Octobre 2017 à Août 2018
Mission de transformation de l'organisation en alignement avec la stratégie du Groupe Expedia : "scalability, innovation & performance".
Directeur commercial
American Express Global Business Travel , Rueil-malmaison
De Octobre 2012 à Septembre 2017
Head of Global Sales & Account management, France
Member of the Board EMEA.
Ceo
MEDITRAD SAS , Paris
De Janvier 2009 à Juillet 2013
Reprise de la société MEDITRAD datant de 1956, par LBO.
Build up via la holding BA&ND SAS gérant Marques et contrat de Franchise en Europe de l'Est.
Cession de la holding en juillet 2013.
Vice president - commerce & revenue management
ACCOR GROUPE , Paris
De Février 1996 à Décembre 2008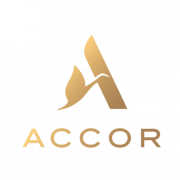 ACCOR HOTELS 2006-2008: Membre du comité de direction France & EMEA ; en charge de la distribution multi-canaux (web, agence de voyages, direct hotel, call center)des ventes hôtels pour l'ensemble des marques du groupe ACCOR (Sofitel, Novotel, Mercure, Pulman, Ibis..) et ses partenaires (Lucien Barriere, Adagio..); en France et à l'International; pour l'ensemble des segments de clientèles (groupe, individuel, affaire, loisir). Responsabilité du département Revenue Management.

CARLSON WAGONLIT TRAVEL 1996-2005: Successivement Directeur des Opérations IdF, Directeur Sales&Account Management, Directeur Commercial & Marketing, DGA en charge du Business Travel (TQ3 Protravel).
Formations complémentaires
DESS MARKETING COMMERCIAL
1989 à 1990
MST Economie & Gestion du Sport
Université Paris-Dauphine - Economie & Gestion du Sport
1987 à 1989
Parcours officiels
MAITRISE Economie & Gestion du Sport

Compétences
Manager de Transition, Executive
Consulting pour Dirigeants