Situation professionnelle
Souhait professionnel
Poste
Directeur de communication et Marketing
Experience
Plus de 10 ans
Rémuneration
Entre 55 k et 100 k€
Fonctions
- Directeur de la communication
- Responsable de la communication
- Responsable du marketing

Secteurs
- 64 - Banques, services financiers et activités des sociétés de holding
- 47 - Commerce de détail, vente à distance

Résumé
I have been working for 15 years in Corporate Communication and Marketing, covering 360° communication strategy: public relations, press, clients marketing, social media & e-reputation, branding, sponsoring & event planning, advertising & media, crisis, internal comm.

I have an international profile (2 years in New York) and experienced several sectors (Web, Press, Wine&Spirit, Banking). Energetic, charismatic and team player, I worked for small businesses, worldwide corporates, a non profit organization and communication agencies, managing teams up to 15 people.

Today, I am looking for new challenges, consistent with my skills and interests (digital, innovation, agility, leadership, international development). And I want to have fun!
Expériences professionnelles
Country head of communications
ING BANK France SA , La defense cedex - CDI
De Décembre 2016 à Août 2017
Responsible for ING brand in France:
- Built and enhanced ING's reputation and brand (ING Direct & Wholesale Banking)
- Drove corporate strategy messages and provided strategic and operational advice to CEO and Executive Committee
- Maintained strong relationship with journalists and influencers
- Developed internal programs
- Piloted communication related to sensitive issues
Head of communication for societe generale private banking
SOCIETE GENERALE , La defense
De Avril 2014 à Novembre 2016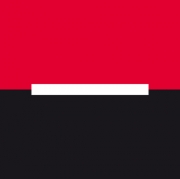 Event communications manager
SG CIB
De Février 2008 à Juin 2013
Corporate communication manager
SOCIETE GENERALE , Puteaux - la défense - CDI
De Octobre 0000 à Avril 2014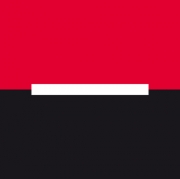 Responsable de la communication des Middle et Back offices de la BFI
Formation complémentaire
DESS MARKETING & COMMUNICATION ENTREPRISES PARIS II ASSAS
1999 à 2000
Parcours officiels
MAITRISE Sciences de Gestion

Compétences
Marketing & communication
Centres d'intérêt
Equitation
Ski
Volley
Financi'ELles