Situation professionnelle
Épanoui(e) professionnellement
Résumé
Strong background in pure & financial mathematics, with advanced level in C++.
Worked on Equity Derivatives, CVA/DVA and FVA.
Expériences professionnelles
Head of gvg analytics paris
HSBC , Paris
Depuis le 01 janvier 2017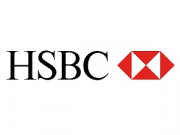 Equity quantitative analyst
HSBC , Paris - CDI
De Mars 2015 à Janvier 2018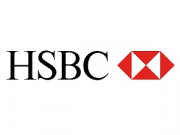 Cva/fva quantitative analyst
HSBC , London - CDI
De Octobre 2012 à Février 2015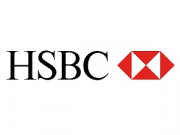 • Built Tactical Solutions for Front Offices and Valuation Teams
• Provided Quantitative Support to Front Offices and Valuation Teams
• Worked on CVA calculation methodology
Equity derivatives trader assistant
HSBC SECURITIES (NEW YORK, USA) , New york
De Septembre 2011 à Août 2012
• Flashed and explained P&L and Risk of the trading desks on a daily basis
• Implemented Vanilla Strategies pricer
• Developed P&L attribution follow-up tool
• Checked daily barriers (European/American, Asian)
• Structured and booked OTC trades (Call vs Call, Dividend Swap, Variance Swap, Compo &
Quanto options) and other ones (IR Swap, Funding deposit, Listed options)
• Analyzed Exotic Payoffs and calculated cashflows / shares to be booked
Equity derivatives valuation analyst
HSBC , Paris - CDD
De Septembre 2009 à Août 2011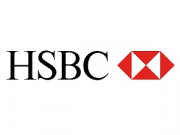 1. Valuation Analysis
• Analyzed and explained Structured and Exotic Equity Derivatives P&L.
• Performed monthly P&L explanation using Greeks analysis and market moves.
• Checked financial products valuation and computed adjustments.

2. Project Development
• Builded P&L explanation / attribution tool using Risk based analysis (Access/SQL, Perl)
• Developed tactical tool for parametric implied volatility P&L analysis (C++ DLL, VBA)
• Implemented several tools responsible for Marked-to-Market P&L adjustments calculation (Bloomberg, VBA)
• Developed Monthly P&L explanation tool : market moves facing risks evolution, P&L overview by portfolios and by contributor (Equity Spot, Implied Volatility, FX, etc.), monthly P&L split by underlyings (Access/SQL, VBA).
Trading support
BNP PARIBAS
De Juin 2008 à Juillet 2008
• Implemented assets pricer in VBA (Black & Scholes model)
• Analyzed exotics options pay-off
Webmaster / project manager
MATHIEU S.A.
De Septembre 2007 à Décembre 2007
• Builded SQL databases for customers management and website contents management
• Implemented ActionScript algorithms for Flash dynamic display
• Builded PHP modules for website admins
• Performed market studies for the website design
Formations complémentaires
Master 280 Ingénierie Statistique et Financière
Université Paris Dauphine - Statistic and Financial Engineering, Financial Mathematics
2010 à 2011

Master 280 ISF - Dual Education program
Original Name : "Ingénierie Statistique et Financière"

1. Courses
• Major: Stochastic processes / Statistics, Portfolio Management.
• Minor: Trading Strategy, Equity / Interest rate Derivatives, Volatility Trading, Financial Products Risk profiles Analysis, Risk Management, C++.

2. Research Work [Mémoire]: Implied Volatility Parametrization.
• Symptomatic volatility smile deformations and behaviors
• Economic analysis of the smile shape
• Original models implementation and calibration
• Implied Volatility models backtests by pricing Exotic products

3. Projects
• Equity Exotics pricer implementation (Monte-Carlo simulation method) : C++
• Interest Rate Swaps and Credit derivatives pricer : Excel/VBA
• Value-At-Risk calculation and analysis : Excel/VBA
• Pair Trading strategy implementation : Matlab
Certificate of Financial Risk Management
Université Paris Dauphine - Market Finance, Risk Management,
2010 à 2011


- IR Products and Curves: risk management
- Global Risk Management Methodologies: VaR and stress tests
- Models and Numerical Methods related to Credit Derivatives
- Stochastic Algorithm: Monte Carlo
- Quantitative and Numerical Studies of Financial Strategies
- Portfolio Management
Master 1 Mathématiques de la Modélisation et de la Décision - Mathématiques Appliquées
Université Paris Dauphine - Mathematical Modeling
2008 à 2009
Major: Statistics, Stochastic Processes
Minor: Economy, Market Finance, Equity derivatives pricing methods, Asset Management
Bachelor
Université Paris Dauphine - Mathematics, Computer science and Economy
2007 à 2008
Parcours officiels
MASTER 2 Ingenierie statistique & financière

Français - Langue maternelle
Anglais - Courant
Compétences
Applied Mathematics, Stochastic Processes and Financial Modelling
Centres d'intérêt
snowboarding
guitar
travelling
banking
music
golfing
sailing